Map & Rules
How to find us:
Kilby Lake Campground is located just 6 miles east of I-39, northeast of Madison & Wisconsin Dells:
Reference Points
30 minutes from the Dells
1 hour from Madison
1 hour from Oshkosh
2 hours from Milwaukee
2 hours from Green Bay
3 hours from Chicago
Local Attractions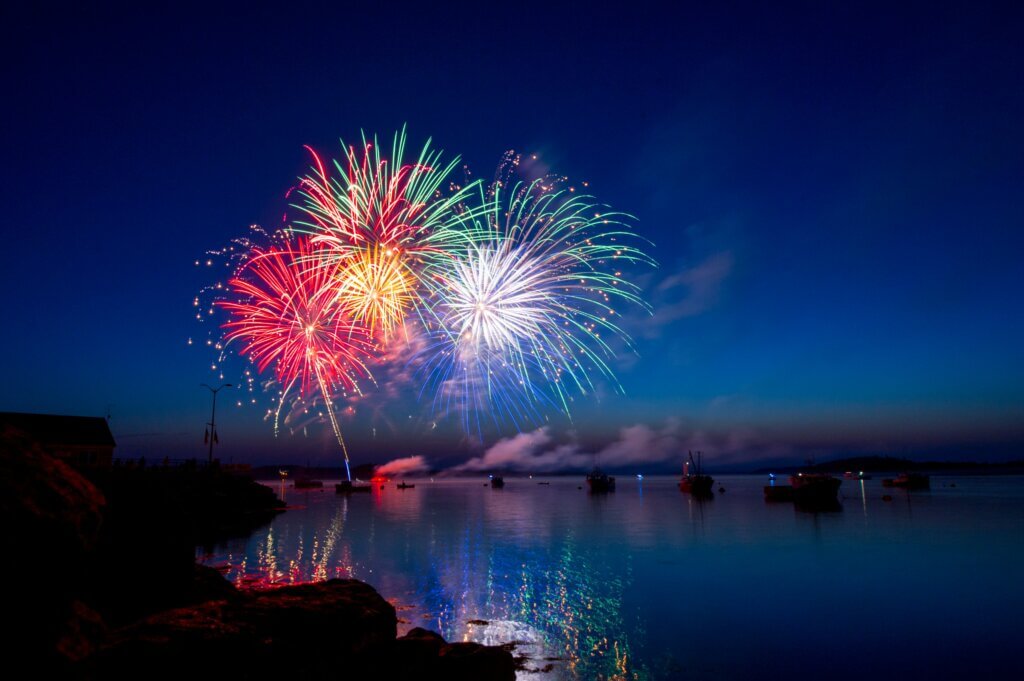 ---
RULES
REGISTRATION – Campers and visitors must register at the office upon arrival. All guests must be 18 or older unless accompanied by a parent or guardian. Parking passes must be displayed on rearview mirror.
VISITORS – Will be charged $10.00 per adult day visitor and must leave the campground by 8:00 p.m. Overnight visitors are $15.00 per adult. Day visitors present after 8:00 p.m. will automatically be charged the overnight rate to the campsite credit card on file. Only 4 adults per campsite after 10:00 pm. Maximum of 2 vehicles per site (not including RV unit). Additional vehicles must park in designated overflow parking areas.
NO VISITORS PERMITTED ON HOLIDAY WEEKENDS DUE MAXIMUM CAPACITY
CHECK IN & CHECK OUT – Campsite/Cabin check in is at 3:00 p.m. Camping check out time is at 2:00 p.m. Cabin checkout is 12:00 p.m.
CAMPSITE – No more than one camping unit (tent, RV, motorhome) is permitted per campsite
SPEED LIMIT – 5 MPH speed limit on all roads. There are lots of children and pets.
PETS – Pets must be leashed and kept under control. Dogs may not be left unattended outside. Campers must clean up after their pets. No Pitbull, Rottweilers, Dobermans, or mixtures of these breeds are allowed in the campground; if discovered in the campground you may be asked to leave. Please be considerate to other campers around you. Pets must be controlled and quiet. Pets are not allowed in the store, pool area, restrooms, cabins or pavilion. Limit of 2 pets per site.
RESTROOMS – We ask your help in keeping our restrooms clean. Do not wash dishes and utensils in the sinks. Empty black and gray tanks at dump station only. No smoking in restrooms.
POOL – Open daily at 10:00 a.m. from Memorial Day through Labor Day weather permitting. NO FOOD, ALCOHOLIC BEVERAGES, OR GLASS CONTAINERS ARE PERMITTED INSIDE THE POOL FENCE. Soda and water only allowed in original containers. Children under 14 MUST be always supervised by an adult. NO LIFEGUARD ON DUTY. No diving or flips from pool deck. Children who are not potty-trained MUST wear swim diapers (available for purchase in the campground store).
BIKES – After dark, bikes must have a white light facing forward to illuminate the rider's path. Bikes are not allowed on sidewalks to ensure safety of you and others.
PLAYGROUND – Closed after dark.
QUIET HOURS – 10:00 p.m. to 7:00 a.m. Radios and televisions outside campers must be turned off. Your campsite shall remain quiet enough to not be heard by your neighbors. Follow the Golden Rule. Please treat your fellow campers with respect and courtesy.
CHILDREN – Must be at their campsites by dark unless under parental supervision. Parents are responsible for children at all times.
TABLES – One picnic table is provided for each campsite. Do not take tables from other campsites.
CAMPFIRES – Permitted in fire rings only and must be a reasonable size. Do not move fire ring unless you have permission from staff. Use the fire ring at your site. Never leave your fire unattended. Do not throw bottles, cans, garbage, plastic, or any recyclables into fire. Extinguish your fire when retiring for the night or leaving your campsite.
FIREWOOD – Due to the increasing spread of tree diseases, absolutely no carry-in firewood is permitted, including pallet wood. Wood may be purchased at the store by the bundle or gator load. Please help keep our trees alive and beautiful!
FIREWORKS & FIREARMS – Fireworks are strictly prohibited and any possession or use will result in immediate eviction without refund. Floating paper sky lanterns are prohibited. Firearms and archery equipment are prohibited in the campground, including BB guns, pellet guns, bows and arrows, and slingshots.
TRASH – Please place trash in dumpsters provided across from the playground and office. Request garbage bags from office if needed. Please be responsible for your own litter including cigarettes. Leave your campsite as clean or cleaner than you found it.
GOLF CARTS/ATVS/UTVS/MOTORCYCLES – Golf Carts, ATVs, and UTVs require proof insurance upon registration and may only be driven by licensed drivers 18 years or older. No golf cart traffic allowed after 10:00 p.m. ATVs, UTVs and motorcycles may only be driven from your campsite to Fern Avenue or ATV trail and may not be used in the campground.
EMERGENCY – There is an emergency 911 only telephone available by the pool area.
STORM SHELTERS – Use restroom shower buildings. City of Montello has a tornado warning siren.
PERSONAL & PROPERTY RESPONSIBILITY – Kilby Lake Campground assumes no responsibility for injury or accident to campers or guests. Campers and guests should take normal precautions against loss of money and valuables. Parents are responsible for their children and pets at all times.
NO REFUNDS – Camping is an outdoor experience; therefore, we do not give refunds due to weather, discomforts of nature, or if you decide to leave early.
POLICIES – Our policies are established to assure the comfort of our campers and guests. If you or your guests are unwilling to follow these policies, we will ask you to leave. There are no refunds.